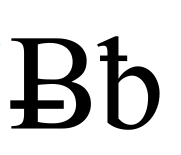 Greenline, the innovative Slovakian builder now on its third generation of hybrid drives, is also setting a new standard in accepting payment for its boats. In fact, Greenline became the first builder to take bitcoins, starting with the Düsseldorf show in late January, and it says it also will take bitcoins at the Miami show this week.
The problem is that the value of bitcoin, the world's leading cryptocurrency, fluctuates widely and is now worth just half of what it was in mid-December.
Bitcoin reached its peak value in mid-December when it passed $19,850. It then plunged to under $12,000 in a matter of days, stabilized briefly and then dropped again, among continuing fears of regulation and some high-profile thefts.
In early February, the value of bitcoin fell from $10,000 to $6,000 in four days. It is now worth $8,389, but that is certainly likely to change by the time you read this.
Still, Greenline believes in bitcoin. "As our company strives toward technological development on the sustainability of powering our leisure time on the water, we also follow and encourage technological development and disruption in other industries," said Vladimir Zinchenko, CEO of SVP Yachts, the parent of Greenline. Read more:
http://www.independent.co.uk/life-style/gadgets-and-tech/news/bitcoin-price-live-updates-latest-value-exchange-rate-digital-cryptocurrency-futures-investment-a8203081.html