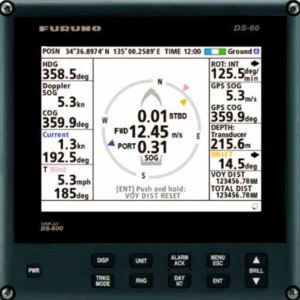 The Coast Guard just awarded Furuno USA a five-year, $10-million contract to supply the company's Doppler Speed Logs on more than 200 ships, ranging from 87-foot patrol boats to 418-foot cutters (the largest vessels in the Coast Guard fleet).
The DS60 Speed Log is a precision 3-axis Doppler Sonar that provides real-time information for berthing and docking. It has a bright 8.4" color display with three modes: 3-axis speed, berthing, and detailed nav data, that show in both graphic and alphanumeric formats.
The unit has the unique capability to measure the dead-slow speed that is vital for precise docking. It uses a single, compact high-frequency transducer that measures both fore-and-aft speed as well as port-to-starboard speed plus water speed and direction under the hull.
The DS60 will interface with the ships' existing electronics, while retaining the characteristics and performance of the systems they're replacing. Installations will start later this year.
Read more: https://www.marinelink.com/news/selected-vessels-furuno430492