Hurricane Isaias made landfall near Southport, North Carolina, and left a trail of damage and broken boats at two marinas there. WRAL News reported "a giant pile of broken boats" at the marinas, and boat owners reported looking around and trying to find their vessels in the debris. The storm skirted Florida; Sean Collins, the dockmaster at Vero Beach Municipal Marina, said one boat had a cleat pulled out there, and largely avoided Georgia, but it then slammed into the Southport area with 94-mph winds and a five-foot storm surge that simply stacked up water at Southport Marina and South…
FEATURED POST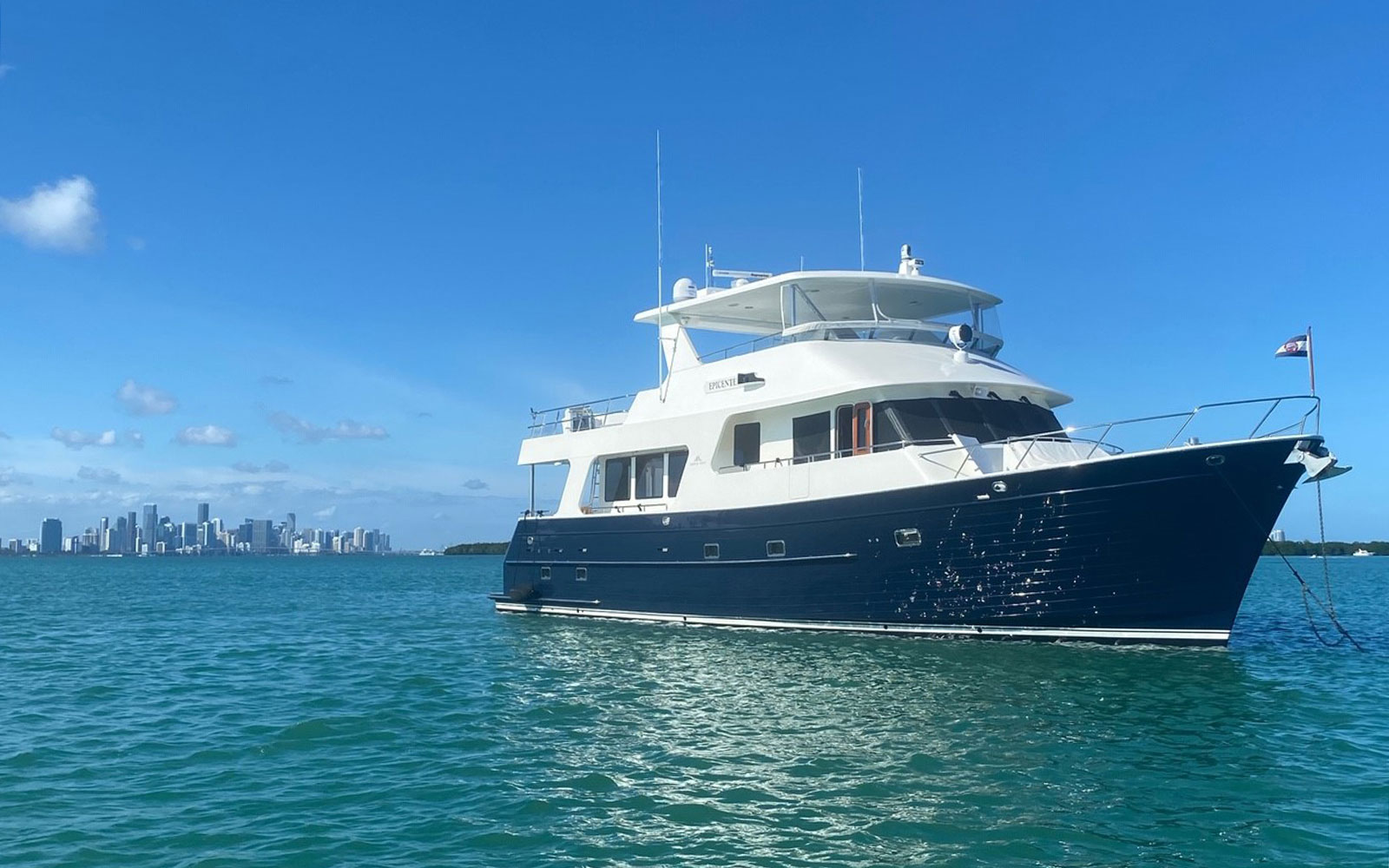 EVEN BEFORE the pandemic struck, remote work has been accelerating around the globe. As the owner of an Outer Reef, your yacht is the perfect environment for productivity, privacy and comfort to get the job done. And when it's time for a break, stepping "outdoors" has never been so rewarding. Here's what our owners are saying:
"I followed your advice to Just Do It, and we are now on day 7 of the quarantine and operating our business and school classes offshore aboard "EPICENTER". No virus out here… just gorgeous water…" READ MORE
- Gary L., Owner of Outer Reef 650 Motoryacht "EPICENTER"
Links Below Body Text:
Read Full EPICENTER Testimonial
More Outer Reef Owner Testimonials