More than 20 years ago, I often commuted to work in midtown New York from Norwalk Cove Marina in Connecticut on a variety of boats, depending on which one my magazine was testing for the summer. I remember a Sea Ray, a Formula, a Fountain, a Donzi, a Phoenix and a Pursuit at different times. (There was no way I could commute back and forth in the same day on my own Grand Banks with its 8-knot top speed.) But those commutes, morning and evening, going down Long Island Sound, the East River past the U.N., around the tip of…



SPONSORED POST
For those who love the classic lines and timeless style of a Hinckley, yet crave the capabilities and performance of the latest in cutting-edge outboard propulsion, the Hinckley 35 hits the sweet spot. With hull number one finishing up with the team in Maine, and eleven on order, the first Hinckley 35 is slated to splash this summer. She is looking more beautiful than ever imagined, and we can't wait to see her underway!
SPONSORED POST
"DOGO'S HIDEOUT", a 2014 700 Outer Reef Motoryacht, has cruised to the corners of the earth, including rounding Cape Horn as well as the stunning cruising grounds of Patagonia and Tierra del Fuego. Her owner stated, "I highlight the high quality, performance and stability of the boat in rough sea conditions." Another Outer Reef Yacht that successfully rounded Cape Horn and cruised Patagonia was 880 Outer Reef Motoryacht "ARGO", now named "44 NORTH". She was specifically built for this incredible journey and future expedition cruising.
SPONSORED POST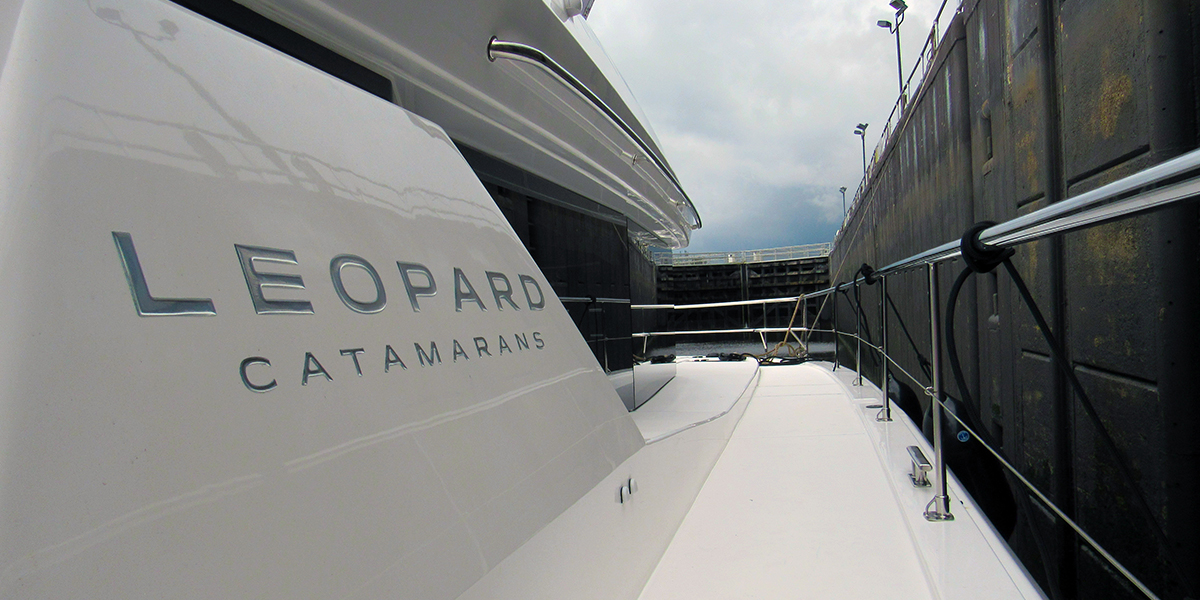 Coastal communities of Florida represent a melting pot with ever-changing cultures, whereas Central Florida, along the Okeechobee waterway, is still untouched by transplants. Discover the Okeechobee waterway-- the only navigable canal to run from the Atlantic Ocean to the Gulf of Mexico. Leopard Catamarans

FEATURED POST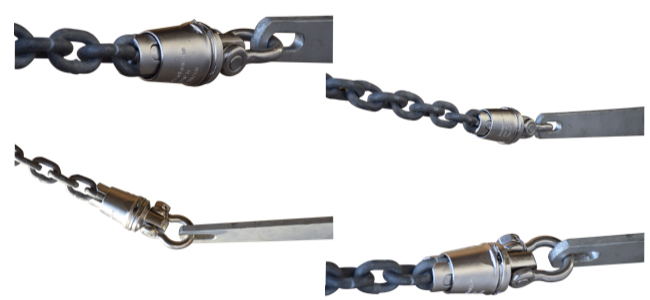 The strongest link – Mantus swivel is stronger than its corresponding Grade 40 chain. (WLL is 1/5 UBS)
Integrated shackle design completely eliminates side loading making this the safest swivel on the market.
The pin on the chain side of the swivel is the strength limiting part since the geometry of the chain determines the pin size. Mantus swivel is the first to feature an oblong pin to maximizes the pin strength, with the aid of computer modeling and physical testing we truly created a swivel that is the strongest link.
Note the innovative shackle bolt design – no shackle dog! This slim hex head design (with holes for safety wire) offers a slimmer profile making it easier for translating through your bow roller.
•  316 L Stainless Steel, Precision Cast and Electro-Polished Body
Pin made from 2507 Duplex Stainless Steel and is mechanically polished and electro-polished.