The highly innovative, prize-winning Bluegame BGX70 flagship will make its U.S. debut at the Fort Lauderdale International Boat Show, along with the Italian builder's smallest cruiser, the BG42. The X70 has already turned heads, and won awards in Europe – the "Most Avant-Garde Yacht" at the Cannes show, and "Motoryacht of the Year" at Düsseldorf. It combines many features found in superyachts with the easy-living capabilities of a family cruiser. Bluegame was founded by Luca Santella in Cape Town, South Africa, in 2004, making smaller boats. In the recession, it hit hard times and shut down. But then, in 2017,…
SPONSORED POST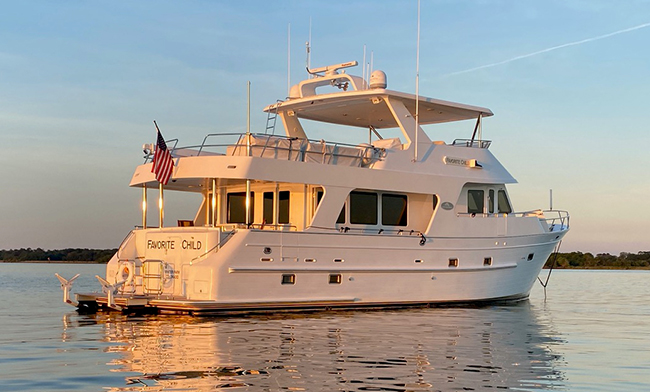 "Since Gary and our son are both 6'6" tall, the Outer Reef was one of the few yachts that provided essential head room. Overall, we love the space and storage on this sturdy yacht. In terms of our journeys and destinations, we love hiking around and exploring the small towns we visit. We get numerous compliments every day, 'Wow, that is a beautiful boat' …and we think so too."
- Betsy and Gary D., Owners of Outer Reef 650 Motoryacht "FAVORITE CHILD"

Greenline Yachts' 45 Coupé is the boat for a sustainability enthusiast. She is for those who want to live their best life at sea in silence and in constant abundance of energy. She is for those who want their comforts taken care of and for those who want the ultimate relaxation at sea. Based on its sister 45 Fly, the Coupé offers year-round usability thanks to its electric sunroof and, with a reduced air draught, is well suited to cruising on inland waterways as well as offshore.
Find out more about how to make your summer dreams a reality

FEATURED POST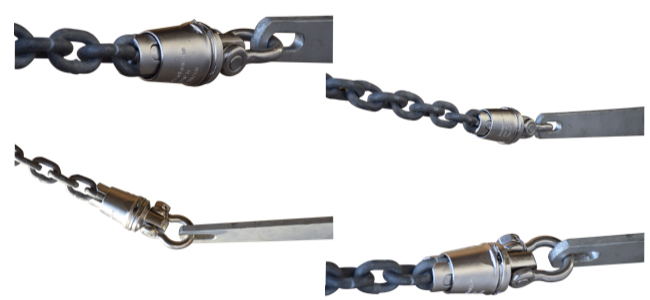 The strongest link – Mantus swivel is stronger than its corresponding Grade 40 chain. (WLL is 1/5 UBS)
Integrated shackle design completely eliminates side loading making this the safest swivel on the market.
The pin on the chain side of the swivel is the strength limiting part since the geometry of the chain determines the pin size. Mantus swivel is the first to feature an oblong pin to maximizes the pin strength, with the aid of computer modeling and physical testing we truly created a swivel that is the strongest link.
Note the innovative shackle bolt design – no shackle dog! This slim hex head design (with holes for safety wire) offers a slimmer profile making it easier for translating through your bow roller.
•  316 L Stainless Steel, Precision Cast and Electro-Polished Body
Pin made from 2507 Duplex Stainless Steel and is mechanically polished and electro-polished.