Here's some good news finally for anyone thinking about cruising to the Bahamas. On April 21, the Bahamian government announced new protocols for boaters and Bahamas marinas. The most important one is that starting May 1, anyone traveling to the Bahamas will be exempt from taking a COVID 19 test if they have been fully vaccinated and are past the two-week immunity period. This should make life much easier for anyone cruising to the Bahamas from Florida or anywhere else in the U.S. In addition, boaters who are already in the Bahamas and have been fully vaccinated will be exempt…




FEATURED POST
As a lifelong boater, experienced broker, and accomplished builder, Greg Sturgis kept a running list of ideas he wanted in the perfect cruising yacht. This list of "must haves" was brought to life by the design work of the late Tom Fexas, renowned yacht designer. Their efforts resulted in the what could be considered the most thoughtfully designed passage maker the Pacific Northwest, the Out Islander 64 Long Range. For those looking to take the family on an extended outing amongst the San Juan Islands, or even in Alaska this summer, La Vida is available for charter through NW Explorations.
FEATURED POST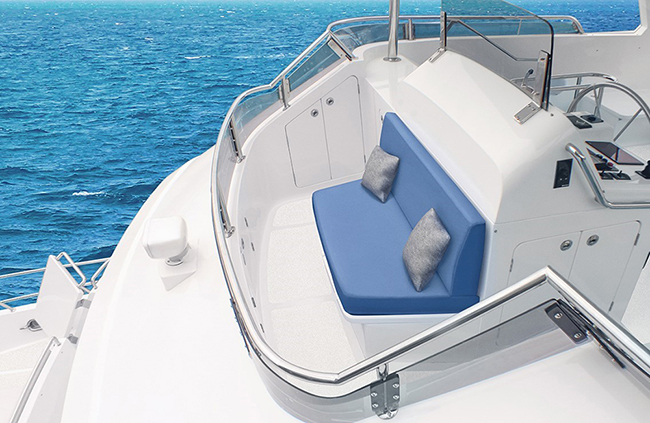 Design innovation, within the Outer Reef Yachts Classic Series, unfolds on the flybridge with the new Bridgeview™ Deck, a feature never seen on long-range yachts of this size before. This is an extra deck area created ahead of the helm station, fully accessible and with seating for two. Clear glass surrounds ensure full protection from the wind, while offering a 180-degree panoramic view over the foredeck and to the ocean horizon. The unobstructed view of both sky and sea were the inspiration for this invaluable feature, providing owners and guests a breathtaking vantage point whether underway or at anchor. The new Bridgeview™ Deck is available on all Classic Series models.
The new Bridgeview™ Deck creates unlimited access to the world surrounding those aboard, with unobstructed views of both sky and sea.
More information on this and other Outer Reef innovations
Visit the Outer Reef Yachts website

FEATURED POST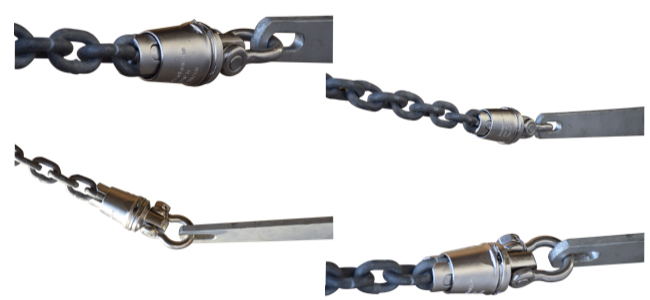 The strongest link – Mantus swivel is stronger than its corresponding Grade 40 chain. (WLL is 1/5 UBS)
Integrated shackle design completely eliminates side loading making this the safest swivel on the market.
The pin on the chain side of the swivel is the strength limiting part since the geometry of the chain determines the pin size. Mantus swivel is the first to feature an oblong pin to maximizes the pin strength, with the aid of computer modeling and physical testing we truly created a swivel that is the strongest link.
Note the innovative shackle bolt design – no shackle dog! This slim hex head design (with holes for safety wire) offers a slimmer profile making it easier for translating through your bow roller.
•  316 L Stainless Steel, Precision Cast and Electro-Polished Body
Pin made from 2507 Duplex Stainless Steel and is mechanically polished and electro-polished.