Jeanneau just announced that it's starting a new line of high-end day boats with the stunning-looking DB/43. Jeanneau said the new 43 would have the functionality of an express cruiser and the streamlined design and polished finish of a premium day boat. The DB/43 will be available in both inboard and outboard power, with the outboard power aimed at the U.S. market. The day boat or weekend cruiser universe is a growing market segment both here and overseas. Jeanneau, part of the Beneteau Group,  is a French giant in both the power and sail markets. The DB/43 is a collaboration…
SPONSORED POST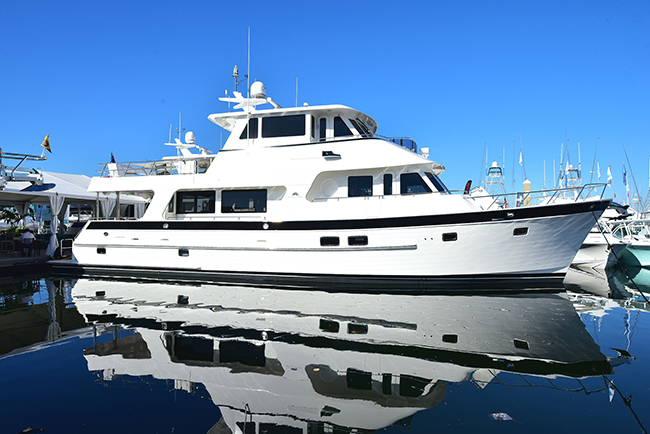 Congratulations to two-time Outer Reef Yachts owner Susan S., who, surrounded by family and friends, christened the head-turning 740 Deluxbridge Motoryacht "EQUIESSENCE," which made her global debut at the 2021 Fort Lauderdale International Boat Show. This exceptional yacht is a skylounge model, offering an array of benefits due to an enclosed upper helm station, including an air temperature-controlled environment and protection from inclement weather during casual cruising or long-range excursions. The skylounge space offers true versatility and is often used as a family activity space and/or an office area or study.
740 DBMY EQUIESSENCE Photo Slideshow
SPONSORED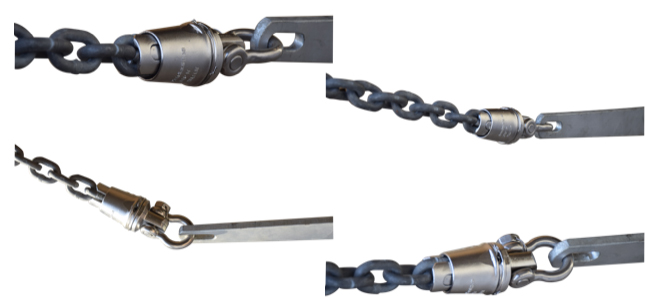 The strongest link – Mantus swivel is stronger than its corresponding Grade 40 chain. (WLL is 1/5 UBS)
Integrated shackle design completely eliminates side loading making this the safest swivel on the market.
The pin on the chain side of the swivel is the strength limiting part since the geometry of the chain determines the pin size. Mantus swivel is the first to feature an oblong pin to maximizes the pin strength, with the aid of computer modeling and physical testing we truly created a swivel that is the strongest link.
Note the innovative shackle bolt design – no shackle dog! This slim hex head design (with holes for safety wire) offers a slimmer profile making it easier for translating through your bow roller.
• 316 L Stainless Steel, Precision Cast and Electro-Polished Body
Pin made from 2507 Duplex Stainless Steel and is mechanically polished and electro-polished.