FEATURED POST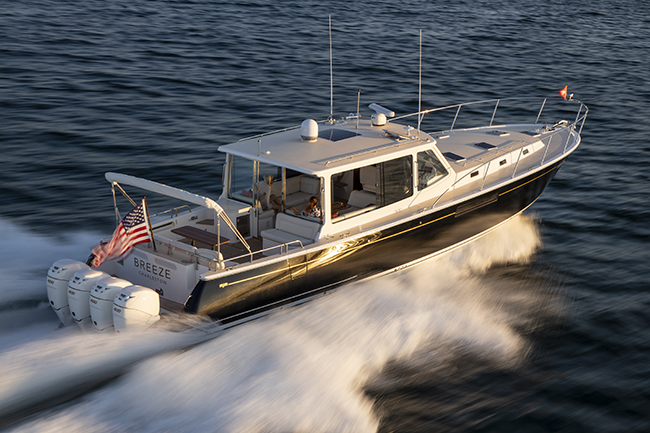 – The MJM 53z is a high-performance luxury outboard day-yacht, ideal for entertaining large groups, weekend cruising or live-aboard journeys. The exploring and fun of small boating meets the comfort and capability of large boat yachting as her shoal draft enables the fun of shallow water exploring up creeks, hide-a-ways, and hard to reach anchorages.  Her versatility is evident in the seven accommodation options you can chose from to suit you yachting lifestyle.  Come aboard a sea trial of this impressive beauty… 
Hinckley is building a 35-foot outboard boat that looks pretty much like its iconic Picnic Boat, except for the twin Verados hanging off the stern. Indeed, says Scott Bryant, the company's VP of sales and marketing, the new 35 "has the Hinckley curves, but with outboard propulsion." The new 35, already under construction at Hinckley's yard in Trenton, Maine, on the mainland just across from Mt. Desert Island, is not Hinckley's first outboard boat. The traditional Down East builder introduced a Sport Boat series two years ago with outboards, first a 40c and then last year a 40x, with more…
FEATURED POST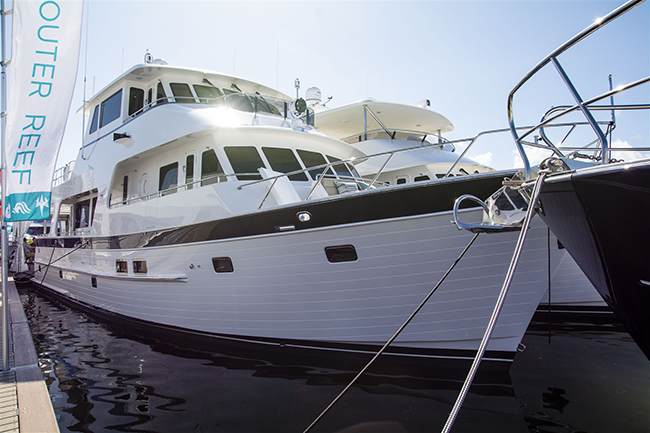 No two Outer Reef Classic Series Yachts are alike, customized for each individual owner's cruising and lifestyle needs.
The latest technologies, design innovations, and spacious layouts enhance the exclusivity and versatility each unique Outer Reef Yacht offers.
Cruise in comfort within all types of sea conditions and experience her un-matched sea-keeping abilities. There are no limitations to her proven agility during long range journeys or leisurely weekend cruises. Each Outer Reef Yacht creates an unforgettable cruising chapter for her owner – one that needs to be seen to be believed.
In the comfort of your home, office or yacht, Outer Reef welcomes you to virtually experience the various models within the collection.
Also, join Outer Reef for safe, thorough, in-person walk-throughs and discussions at the upcoming 2020 Fort Lauderdale International Boat Show, October 28th – November 1st:
Many trawler and motor yacht customers now have 12+ years on their original Coppercoat application.   
    From a 7-knot trawler to a 55-knot high performance motor yacht you will have improved performance and vastly longer life than conventional anti-fouling paints; trawlers usually report a ½ to ¾ knot speed increase, and planing boats 1-2 knots, or even more!    
    Coppercoat meets all of the EPA's NEW rules, so not recoating your bottom every couple of years makes it a wise choice environmentally as well as financially!