Sunreef just launched its new all-electric 80 Eco catamaran at its yard in Gdansk, Poland. The company says it represents the next generation in green energy and offers unlimited range for luxurious cruising. The Sunreef 80 Eco can be ordered in sail or power versions. It uses ultra-light composite solar panels that are integrated into the cat's hull sides, superstructure and Bimini; they can deliver up to 40kWp. Sunreef says its ultralight battery bank is 30 percent lighter than the average used in the boating industry; the big cat's batteries can store from 360kW to 640kW. The advantages of the…

SPONSORED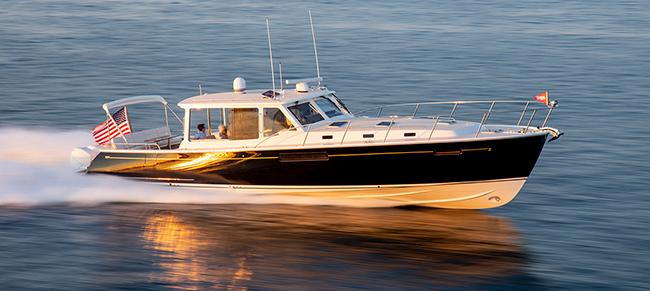 Driving the 53z is sheer joy. The boat's shape, speed, and power give it tremendous stability and sports car response to the wheel. The indoor/outdoor pilothouse make the experience of entertaining, relaxing with friends and family, or enjoying a cruising location unforgettable. Enjoy both the comfort of yachting and the freedom of outboards; ideal for the weekend adventurer. Experience being on board an 53z in this
sea trial video…
SPONSORED POST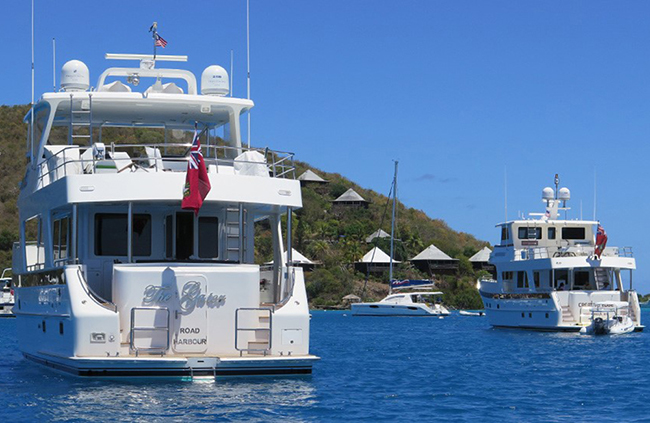 Need an escape after all the holiday hustle and bustle? Peruse the Outer Reef Yachts website's featured 
destinations library
 – a compilation of beautiful yachting destinations, complete with descriptions and photos. Most of the destinations in this collection are places Outer Reef owners have been known to visit, and love.
SPONSORED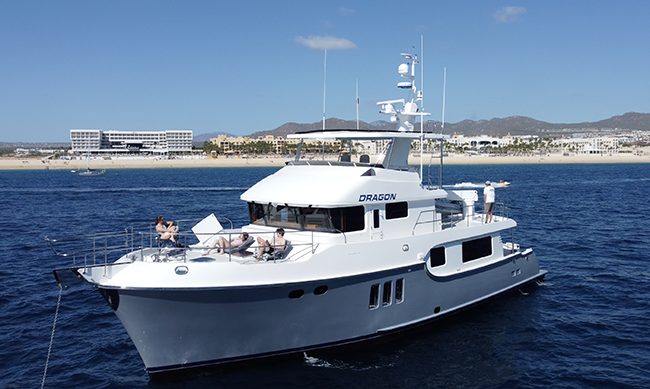 "We are a family first. Everything about our cruising platform needed to embody that," said John Ellis, reflecting on how years of researching the perfect adventure yacht led him to the Nordhavn 68. With two grown children attending school in Paris and Boston respectively, it was crucial to California-based Ellis and his wife Erin, that they find a boat that would bring the brood together for family-bonding ocean adventures. A boat so capable, comfortable and spacious that it would thwart any thoughts of hasty returns to whichever corner of the globe they came from. 
 
By all accounts, the Ellises' brand new N68 Dragon passed the test. The shakedown voyage, moonlighting as a New Year's holiday cruise to La Paz, had the family wishing the trip could go on forever. "We wanted to have a magnet to draw all of us together whenever possible," said Ellis, "and we intend Dragon to be that for us."
 
Read more about the Ellis family's journey from yacht shoppers to Nordhavn owners and the details of their first cruise aboard their Nordhavn 68 Dragon.