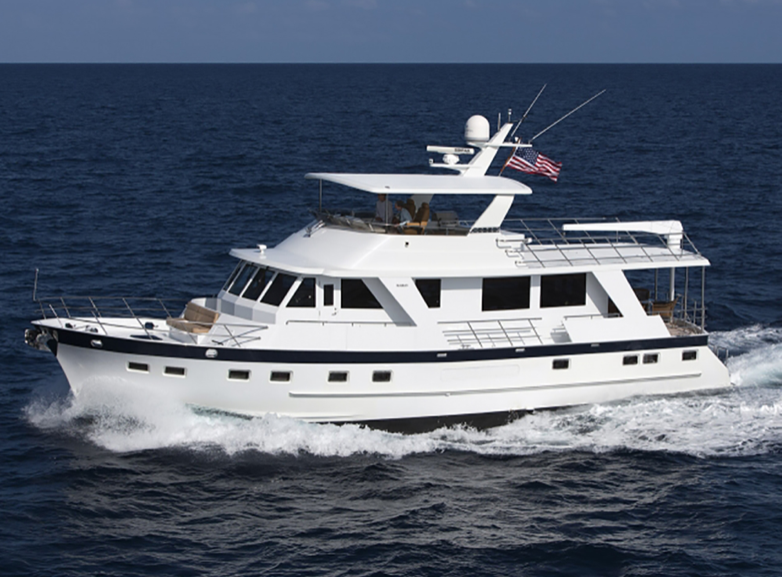 Legendary Alaskan Long-Range Cruisers Staging a Comeback
By Peter A. Janssen
Alaskan yachts, the legendary, long-range, Art DeFever-designed trawlers, just got a shot in the arm. Seattle Yachts announced that they bought the Alaskan brand and hired Phil Friedman, the former CEO of Palmer Johnson, to modernize and reintroduce the lineup, starting with a new 66-footer.
Friedman, who just finished construction of a semi-custom 80-footer in Taiwan, where the new Alaskans will be built, said the cruisers will embody "value engineering" by concentrating on things that are core to the boat's mission. "Our primary objective is to deliver a rugged, seaworthy, comfortable and good looking long-range cruising yacht at a compelling price," he said. "The key to being able to do that is to understand which features genuinely matter, and which marketing-based bells and whistles add cost without contributing significantly to utility or enjoyment."
The first boat to be updated will be an Alaskan 66 MK 11 with a new 19' 6" beam ( two feet more than the original DeFever-designed 66, pictured above), and a modern interior. It will be designed by Stephen R. Seaton, of Stephen R. Seaton Yacht Design of Ocala, Florida, who has designed more than 400 yachts over the past 30 years. Seaton specializes in owner-operated, serious blue-water expedition powerboats and coastal cruisers.
For their part, Alaskan yachts have a rich history, dating to their original 49-foot trawler made in Hong Kong in the 1960s. Over the years, Alaskans developed into a classic salty, broad-shouldered, raised-pilothouse, long-range cruiser with a Portuguese bridge and a fuel-efficient hull. In 1996, DeFever designed his first Alaskan, a 53-footer, that was an instant hit at the Fort Lauderdale show. Today, more than 70 of DeFever's 56- to 80-foot Alaskans are cruising somewhere around the world. (DeFever himself passed away in 2013.) Seattle Yachts, with offices in Seattle and Anacortes, Washington, and Jupiter, Florida, now builds semi-displacement Alaskans from 56 to 70 feet.
It will be interesting now to see how Alaskans will develop under Friedman's guidance and Seaton's designs. Stay tuned.