A few years ago, Christina Miles and Rohan Tully were living in a small flat in central London, and they wanted to find something larger. The problem was that London real estate prices were going sky high.
Their solution: Live on a boat. Christina was new to boating but game; Rohan had been boating all his life.
After some searching, they found a rusted, 1965, 130-feet-long steel cargo ship in Belgium. They bought it for less than $100,000 and had it taken to The Netherlands for major repairs.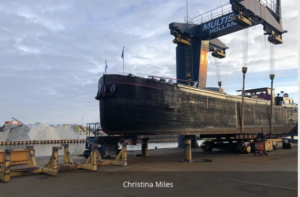 First, they cut 32 feet out of the middle of the boat, since it would be easier to find a mooring for a vessel under 100 feet back in London. They added 10 super-sized portholes, a skylight and stairs.
Then they brought it to Kent for the more work, starting with adding concrete to the hull for ballast and to make the boat sit lower in the water. They spent 15 month working on the boat, while raising their daughter, Elara, who's now 2.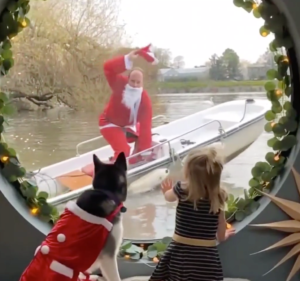 But the renovations all paid off. They now have a three-three bedroom, two-and-a half bathroom home, filled with color and light and panoramic views from the upper deck. "We've never regretted it," Miles says.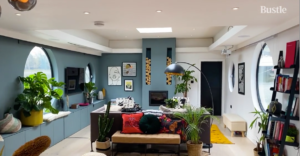 Indeed, they enjoyed the project so much that they started their own business, Isla Yachts, to help other people renovate old boats. They started it "out of a passion for boats and an unwillingness to sacrifice the comfort or style we'd expect in a modern home." You can see them on board their new home in the video below: