In case you haven't had your fill of summer toys, here's a great list from Forbes to help you out. Forbes calls this a list of billionaire superyacht toys, but the title is misleading.
Sure, some are a bit over the top: at $75,000, the Platypus Submersible Watercraft, pictured above, may put your toy budget under water (even though it sure looks like fun). But there 11 other toys, gadgets, bikes and vehicles on this list that could be just right for the rest of us. Here are a few with a lot of appeal.
At just $2,799, the Gocycle GS Electric Bike is something you could take on your next cruise to help you get around on shore. It weighs just 35 pounds and it doesn't have any cables, chains or gear to snag or rust. An entry-level folding bike, it has mechanical shifting, torque sensing and a large handlebar. It might even fit in your lazarette.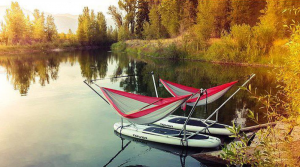 Take a look at the new Hammocraft SUP Kit. For only $2,495, it may be the perfect thing for your next outing to a remote bay or harbor. The hammock structure sits directly on an inflatable paddleboard or kayak, and it's supposed to be easy to assemble and then put away. Buy it now and you'll probably the first on your dock to have one.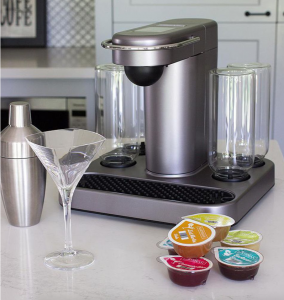 Finally, how can you not have the Bartesian Cocktail Maker, no matter what the size of your boat? It costs $299, and it's the first capsule-based cocktail machine. The Bartesian is a Keurig machine for cocktails; you just insert a capsule, select the strength and you get a perfect drink in just seconds. Four reservoirs hold your favorite spirits – vodka, gin, rum, tequila or whiskey. On dry land, the Bartesian will be offered early next year at luxury hotels, including the Hyatt and Ritz Carlton. For the rest of the list, read more:
https://www.forbes.com/sites/jimdobson/2018/07/11/billionaire-superyacht-toys-the-12-best-toys-and-gadgets-for-2018/#49a17896f81f