12 Great New Boating Holiday Gifts from $80 to $6,911
By Peter A. Janssen
The holidays are rapidly approaching, as is the age-old quandary of what to give to your boat-owning family or friends. Here are some ideas, from big to small, that may help.
IRocker All-Around SUP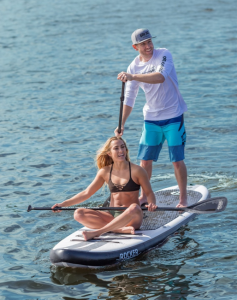 Here's an inflatable standup paddleboard that fits into a backpack but is stable enough to support 435 pounds (that should be enough for two of you). The board itself weighs just 27 pounds, but when you put it into its big blue backpack with its paddle, pump and fin, the entire package weighs just 39 pounds; you can lift it up and stow it in your cockpit or lazarette. It's easy to inflate and deflate, and obviously fun to use. About $750.
 Ruffwear Float Coat
Don't forget your best friend at Christmas. The Ruffwear Float Coat has a cushioned neck strap, a grab handle, two underbelly straps and reflective panels to keep your dog safe in the water. It's made to keep the dog in a natural swimming position, and the telescoping neck closure adjusts for a range of sizes. Girth sizes available from XXS to XL, in a variety of colors. About $80.
Garmin quatix 5 Sapphire Marine Multisport GPS Smartwatch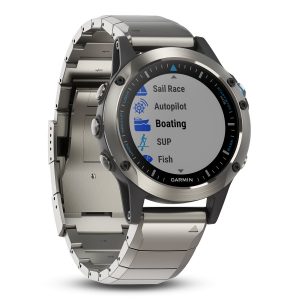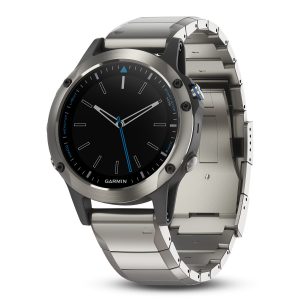 This new  Garmin smartwatch not only looks great, but it also keeps you connected to your boat's data, delivers smart notifications with Wi-Fi connectivity, and has fitness tracking features. It connects with a Garmin chartplotter to stream data to your wrist, including speed, depth, temperature and wind. It's a timekeeper, alarm, timer, stopwatch, calendar, compass, altimeter, GPS, thermometer and more. About $800.
Weego 66.1 Jump Starting Power Pack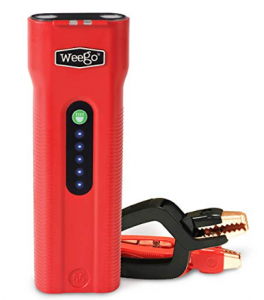 All of us worry about having a dead battery; stuff happens. The new Weego 66.1 is an answer to that problem. It provides 600 cranking amps, so you can use it to jump start any marine gas engine and a diesel up to 6.5 liters. It also charges smartphones, laptops and tablets, is water resistant, and has a 600 lumen LED flashlight. And it recharges in just three hours. About $170.
ICOM M93D Handheld VHF with GPS and DSC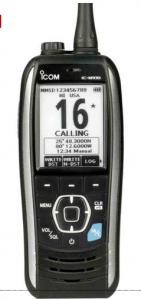 Made for experienced boat owners, the new ICOM M93D is a slim, waterproof 5W handheld VHF radio with a large display and user-friendly icons. It has an integrated GPS providing location, bearing and speed and a dedicated built in DSC receiver for CH 70. You can navigate from your current position to up to 50 waypoints, and it can fix positioning within 8 to 12 seconds after the radio is turned on. It also has a dual-or-tri-watch function for monitoring CH 16 and/or a call channel. About $300.
Ocean Kayak Malibu 9.5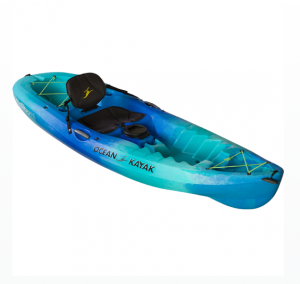 These colorful ocean-going kayaks are compact and easy to paddle; they track straight and they're 33 inches wide for extra stability. The Malibu 9.5 has an AirGo molded in seat and a pad with adjustable backrest to keep you comfortable, and it has 52 inches of legroom with calf rests and molded-in foot wells. This new Ocean Kayak weighs in at just 50 pounds, so it's easy to launch and retrieve. There's a dry hatch between your legs for gear, and there are even three molded-in cup holders. The hull is designed for stability in surf. About $550.
GOPRO HERO7 Black Camera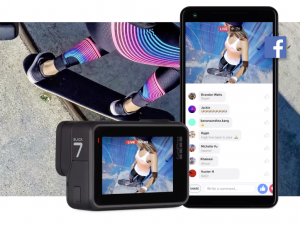 This latest GOPRO has just about everything you need to capture active sports on and under the water. It has gimbal-like stabilization for clear, steady and colorful video, and it's waterproof with a deep-water housing, down to 33 feet, for divers. It also has voice control, Wi-Fi, live streaming and time-lapse video. The GOPRO comes with 12-megapixel image quality, a touch screen, and 8-times super slow motion. About $400.
Steiner BluHorizons 10×26 Binocular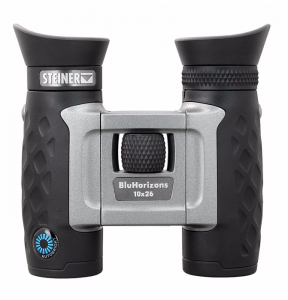 Steiner says its new BluHorizons is the world's first sunlight adaptive binocular, meaning its AutoBright optics eliminate glare, providing you a clear view of what you're looking at. The 10 times magnification takes you close to your subject, and the binocular weighs only 10.6 ounces, so it's easy to use. The soft rubber cups keep side-light, wind and glare from your eyes. And the textured armor body makes it easy to hold. About $200.
SD Model Makers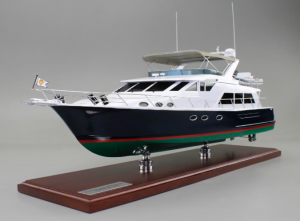 Who doesn't want an exact model of their boat, to put on a desk at work or a favorite spot in the den? SD Model Makers of San Diego make museum-quality boat models and replicas by hand. Their work is on display at the Museum of Science and Technology in Chicago, the National Maritime Historical Society in New York, and even the Pentagon. They make full hull models, half models and transom models, and they focus on details; for one client, they reproduced the exact helm station, down to the electronics package, gauges and wheel cover. SD Model Makers work with photos and line drawings, and they will deliver models of everything from canoes to megayachts. Price varies by model.
SPOT X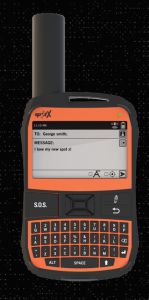 Here's a present that will help a boat owner keep in touch, and be safe. SPOT X provides two-way satellite messaging when you're out of cell range. This compact device has a 2.7-inch backlit screen and a full keyboard, and it has near-global coverage with the Globalstar satellite network. You can select different tracking intervals, so friends back home can see where you've been, and you can post to social networks. In an emergency you can send an SOS to a search and rescue center, with a message about the nature of your problem, and receive confirmation when help is on the way. The device costs about $250, and then you need a subscription plan starting at $11.95 a month.
Soggy Dollar Rum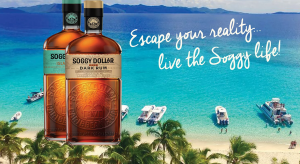 If you want a taste of the British Virgin Islands for a holiday treat, you might want to lift a glass of Soggy Dollar Dark Rum or Soggy Dollar Island Spice Rum from the infamous Soggy Dollar beach bar in Jost Van Dyke. This will take your Painkiller skills up a notch; close your eyes and you can imagine the sand under your toes on the shores of White Bay. Soggy Dollar Rum will definitely take the chill off a northern winter holiday. Soon to be released.
The Moorings Caribbean Charter Special

For a truly memorable holiday present, take your family or friends on a bareboat cruise in the Caribbean (see top picture). The Moorings is now offering 10 percent off their regular charter fees in Belize, the British Virgin Islands, Grenada, St. Lucia and St. Martin if you book by January 2. You can charter a Moorings 393 PC power catamaran with three cabins in Tortola for seven nights, starting January 6, for example, for $6,911. Then you can cruise over to the Soggy Dollar and have a Painkiller in its natural setting.