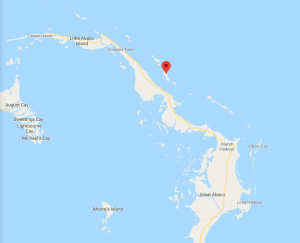 Here's some good news from the Abacos. The popular but definitely laid-back Green Turtle Club Resort and Marina is up and running. It opened on March 1 with its full-service marina, restaurant, bar, eight rooms and two two-bedroom villas. Other villas are scheduled to be ready before summer.
Green Turtle, on Green Turtle Cay, is a treat. I stayed there a few years ago when Billy Black, the photographer, and I were delivering a new Maine Cat P-47 to Hope Town, and I can't wait to go back. Hurricane Dorian devastated the place last September, when it swept over the Abacos. But now the resort and marina are back and running.
The marina has 40 slips, with upgraded 30-, 50-, and 100-amp service, new fuel pumps, water, free Internet, restrooms, showers and laundry facilities. It has 7 feet of mean low water access, and it can handle boats up to 130 feet. (The picture above shows the marina last summer, before the hurricane.)
The resort, steps away, has a pool, a first-class restaurant with fresh seafood, and The Tipsy Bar, with dollar bills and burgees hanging from the ceiling. It features a Tipsy Turtle Rum Punch, which Esquire once said was the best rum punch in the Caribbean, and I can't argue with that.
Green Turtle Cay is just three miles long and half a mile wide, but it has some beautiful beaches, plus snorkeling, diving and fishing. Ocean Beach, on the Atlantic side, is a gorgeous stretch of white sand, while Coco Bay Beach is a bit closer to the marina.
Cars are allowed on the cay but most people get around on golf carts or bikes. The town of New Plymouth (pop: 450) was settled by Loyalists in the 18th century; it has grocery stores, restaurants, a few bars and even a museum. It's a five-minute ride away from the marina in one of the club's rental golf carts. Read more: