Rafael Nadal is a tennis great, currently ranked number two singles player in the world. He's also a lifelong boater. Nadal just took delivery of his new 80 foot Sunreef 80, Great White, and has been cruising near his home in Mallorca. Sunreef just released this photo shoot of Nadal on board:
The bridge, below, has lots of seats for lounging, a bar, sundpads, and a pop-up TV.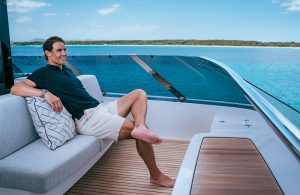 The aft deck has a full-beam entertaining and dining space, protected by the overhang from the flybridge above.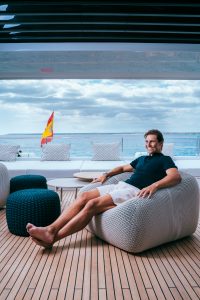 The salon is surrounded by glazed windows; it has two oversized sofas and a dining area for eight guests. It also has two back-to-back 77-inch TVs so Nadal can keep up with the tennis world on land.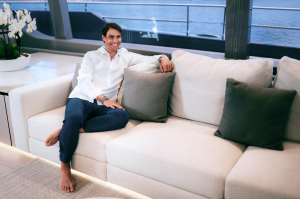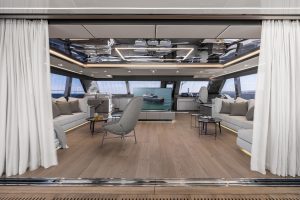 Great White has four cabins below. Nadal's owner's suite on the starboard side includes a balcony that folds down. With the balcony closed, this area is converted into sofa with an ocean view.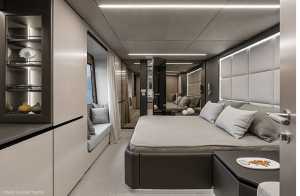 Read more:
https://mailchi.mp/press/on-board-with-rafael-nadal-80-sunreef-power-great-white?e=b371a2787d