Conde Nast Traveler just announced the winners of its annual Readers' Choice Awards for the best islands in the world (not counting the United States; that's another story). This is the 33rd annual survey, and more than 600,000 readers voted. They chose the five best islands in seven regions of the world. Here are the winners:
Caribbean and the Atlantic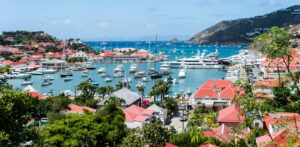 Winner: St. Barts. "While any mention of St. Barts tends to conjure up images of Rolexes and caviar, the tony territory has enough natural beauty and scenic views to give any five-star hotel a run for its money." Also, #2. St. Vincent and the Grenadines. #3.Anguilla. #4.Aruba. #5.Puerto Rico.
Central and South America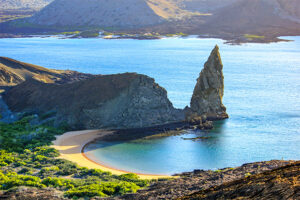 Winner: Galapagos Islands, Ecuador. "Do we really have to explain the allure of the Galapagos? Many lucky readers have had the chance to visit this of-another-time stretch of Ecuador, with its dinosaur-like giant tortoises lumbering through the tall grass and real-life blue-booted boobies." #2.Fernando de Noronha, Brazil. #3.San Andres & Providencia, Colombia. #4.Ambergris Caye, Belize. #5.Ilha Grande, Brazil.
Europe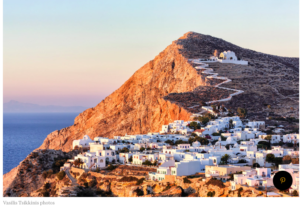 Winner: Folegandros, Greece. "Craving Santorini's famous whitewashed houses and cobblestone streets, but without all of the crowds? Look no farther than Folegandros, Santorini's smaller neighbor to the northwest by some 40 miles, which has all that and more." #2.Zakynthos, Greece. #3.Crete, Greece. #4.Hvar, Croatia. #5.Mykonos, Greece.
North America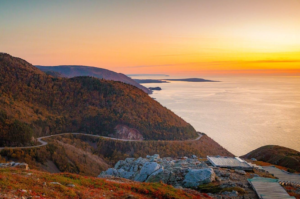 Winner: Cape Breton Island, Canada. "Just east of Prince Edward Island is Cape Breton, a rocky, rugged island begging to be hiked. On the northern tip, you'll find the Cabot Trail, a 185-mile loop considered one of the most scenic drives in Canada." #2.Vancouver Island, Canada. #3.Isla Holbox, Mexico. #4.Prince Edward Island, Canada. #5.Isla Mujeres, Mexico.
Australia and the Pacific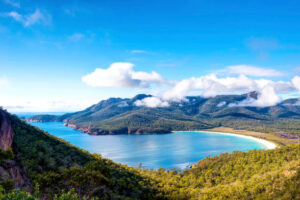 Winner: Tasmania, Australia. "Tasmania is a site of rugged beauty, including the spectacular pink granite mountains and stunning beaches on the island's eastern coast, and Cradle Mountain, part of the UNESCO-listed Tasmanian Wilderness, to the west." #2.Kangaroo Island, Australia. #3.Waiheke Island, New Zealand. #4.Samoa. #5.Rangiroa and Tuamotus, French Polynesia.
Africa and Indian Ocean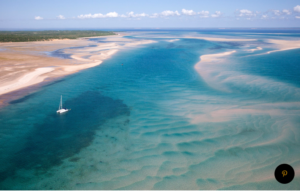 Winner: Bazaruto Archipelago, Mozambique. "The six islands of the Bazaruto Archipelago – Bazaruto, Benguerra, Magaruque, Santa Carolina, Bangue, and Shell – are a protected conservation area and national park off the eastern coast of Africa. Nicknamed the Pearl of the Indian Ocean, the islands have only recently seen the arrival of big-name resorts." #2.Mnemba Island, Tanzania. #3.Maldives. #4.Seychelles. #5.Mauritus.
Asia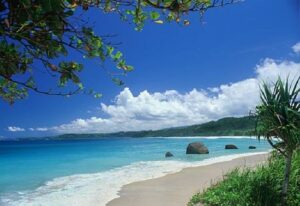 Winner: Cebu & Visayas, Philippines. "Located in the center of the Philippines, Cebu draws nearly two million travelers annually for its pristine beaches and diving off the island's north coast. Spanish and Roman Catholic influences permeate Cebu City; Basilica Minore del Santo Nino houses a small statue of Christ that was presented by Ferdinand Magellan." #2.Sri Lanka. #3.Ko Pha Ngan, Thailand. #4.Palawan, Philippines. #5.Siargao Island, Philippines. Read more:
https://www.cntraveler.com/galleries/2014-10-20/top-30-islands-in-the-world-readers-choice-awards-2014