Here's a list of this year's top ten charter destinations, from the people at Denison Yachting (Sardinia and Corsica are pictured above). Start making your plans now:
Is it just us, or does 2022 already feel different? After two years of a global pandemic, countries are adapting to international tourism and implementing ways to safely welcome visitors. Yet one of the safest ways to travel is by luxury yacht charter.
Denison's charter division experienced higher demand for larger and more expensive yachts than ever before — a 65% increase in the total number of weeks booked throughout 2021. Ready to see the world from the comfort of a superyacht? Consider one of these top 10 yacht charter destinations for 2022.
NUMBER 1. THE BAHAMAS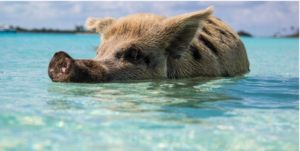 The Bahamas has been one of the most popular yacht charter destinations throughout the pandemic. Not only for its beautiful and relaxing setting but also because the country has maintained relatively easy covid protocols for visitors.
Before arriving, each traveler must submit a Travel Health Visa Application that requires a negative RT PCR COVID-19 test result. Then you're set to enjoy a luxury yacht charter. Your itinerary may include visits to Norman's Cay to snorkel around an airplane wreck, Compass Cay to swim with nurse sharks, and Big Majors Cay to feed the friendly wild pigs.
NUMBER 2. THE US AND BRITISH VIRGIN ISLANDS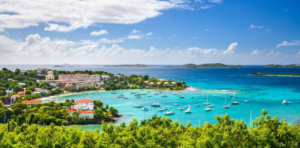 The Caribbean has been a reliable destination for yacht charters throughout 2021 and into 2022. Especially during the winter. Book a luxury yacht charter in the USVI or BVI to enjoy stunning beaches, snorkeling spots, and uninhabited cays.
Venture on land to discover hiking trails, boutique shops, and local restaurants to visit by yacht. One of the best spots to visit in the BVI is Jost Van Dyke, where you can walk along the powder sand beaches and stop by Soggy Dollar Bar, home of the original Painkiller.
NUMBER 3: IONIAN ISLANDS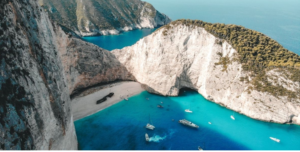 We're excited to feature the Mediterannean in our 2022 best yacht charter destination guide — Greece is open for cruising and yachting. Visitors are required to show a negative PCR test for Covid-19 performed up to 72 hours before arrival.
The Ionian Islands is an excellent destination for a luxury yacht charter. Visit Corfu, Lefkada, and Kefalonia to discover the beautiful Ionian archipelago, lush green islands, and bright turquoise sea. Request to visit Shipwreck Beach, one of the top beaches to visit by superyacht. Read more:
https://www.denisonyachtsales.com/2022/01/best-yacht-charter-destinations-2022/?utm_campaign=The%20Current%20&utm_medium=email&_hsmi=208398033&_hsenc=p2ANqtz-8k0NR1JjBoVvKDtSv4dwfO7kGSUj8o2X-vwD3bImMx-Jyh4yNAce_fAIs0LvSH9geRUvNmiS8h3NK5urpcNyImFMPLGg&utm_content=208397886&utm_source=hs_email