One of the premiere cruising destinations on the West Coast, Desolation Sound, despite its name, is pretty easy to get to. It's just 93 miles above the city of Vancouver, and getting there is half the fun.
For those of us starting from the Seattle area, you just head up past the San Juans, cross the border to the Canadian Gulf Islands, go past Princess Louisa Inlet, and you'll get there. Keep Vancouver Island on your port side, mainland British Columbia to starboard.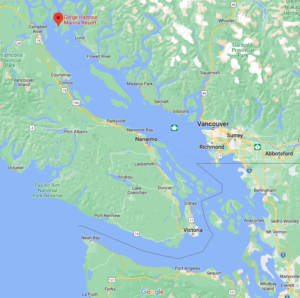 Desolation Sound is a destination in its own right, but it also serves as a gateway to the Inside Passage up to Alaska, if you have a longer cruise in mind. For a shorter cruise, explore the Desolation Sound Marine Provincial Park, a beautiful and peaceful area with 37 miles of shoreline and a series of protected islands, coves and easy anchorages.
The waters in the park are glacial green and, oddly enough, they're warm. You can enjoy swimming and scuba diving. Kayaking is a favorite there. With any luck, you'll see orcas, seals, sea lions, river otter and black bear. Cast a line and catch some fresh salmon or rockfish.
Every morning, you can watch the sun rise over the majestic, snow-capped Coast Mountains. Veteran cruisers say the weather there is best from mid-July through early September. You can always find supplies, and marinas, at the small town of Campbell River, over on Vancouver Island to the west.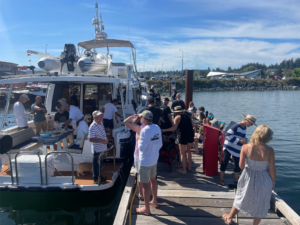 Just outside the entrance to the park itself, Cortes Island was just the home of a factory rendezvous of some 40 Ranger Tugs and Cutwater Boats at the Gorge Harbour Marina Resort there (see pictures at top and above). The marina has 1,800 feet of dock space, a fuel dock, showers, laundry, a great restaurant, and Wi-Fi.
The Ranger and Cutwater owners spent a few days visiting each other's boats, having dinners, happy hours and barbecues, as well as exploring the area on their dinks. After the rendezvous, several of them went over to the park itself. Read more: