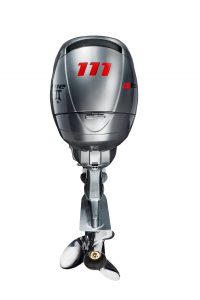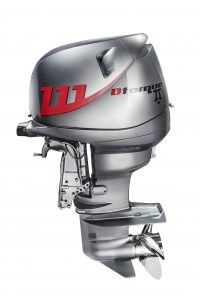 The trend toward diesel-powered outboard engines just got stronger, as Yanmar Marine joined forces with Neander Shark, a German manufacturer, for global distribution of the new Dtorque 111 twin-cylinder, 50-hp turbo diesel outboard. Yanmar says this is the world's smallest diesel outboard with common-rail fuel injection, providing class-leading range, fuel efficiency, exhaust emissions and noise levels.
The new compact outboard has an engine life of at least 10,000 hours, according to the company, more than double the lifespan of a comparable gas outboard. The diesel is smooth and quiet, delivering 50-hp at the prop with a torque output of 111 nm at just 2,500 rpm. Yanmar says this is a better performance than that delivered by the latest 70-hp gas outboards.
To build the new engine, Neander deconstructed existing small diesels. The result is a two-cylinder, common-rail turbo diesel using a unique system of dual, counter-rotating crankshafts in an aluminum block. The patented "Spaceball" design results in less stress on the engine.
Originally designed for the commercial market, harbor patrol, water taxis or superyacht tenders, the new engine can have a much wider use. "We are confident that the combination of long range, low running costs, durability and low emissions delivered by this unique diesel outboard will appeal to operators across a range of applications," says Floris Lettinga, Yanmar's global sales manager. For more: http://yanmarmarine.com