Volvo Penta is on a roll, winning awards and recognition for its redesigned Next-Generation D4 and D6 propulsion packages,  for its Easy Boating initiative, and for its  leadership in the marine industry.
The highly regarded Swedish company just won an IBEX (International Boatbuilders Exhibition) Innovation Award for the D4 and D6 propulsion systems, its new sterndrive, updated IPS pod drive and its new Electronic Vessel Control platform. The judges said that the end result of all these improvements and innovations was a fully integrated, exceptional boating experience.
The D4 and D6 have been Volvo's flagship engines. Indeed, it has produced more than 100,000 of them since they were first introduced in 2003. The new engines have been comprehensively re-engineered to produce more power and more torque, increased reliability and lower operating costs.
The D4 now has a maximum output of 320 horsepower, while the D6 has up to 480 hp. They also are more fuel efficient than earlier models. The two engines are offered for inboard, pod drive and sterndrive applications.
The D4 and D6 propulsion packages come as a complete system. The dimensions remain mostly the same as the previous generation, making installation easier and repowering more attractive. They both come in 12- and 24-volt applications.
Volvo also updated its IPS Driveline to increase its reliability and durability, and it made the first upgrade in its Electronic Vessel Control system in 15 years. The EVC manages internal communications between the engines, helm displays and controls.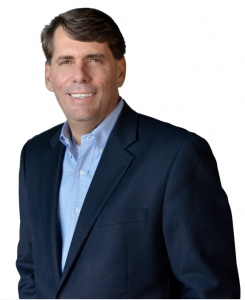 In a separate honor, Ron Huibers, president and CEO of Volvo Penta of the Americas, was named Mover and Shaker of the Year by Boating Industry magazine. Huibers spearheaded Volvo's acquisition of Seven Marine and its move into the growing outboard market. He also was responsible for Volvo's Easy Boating initiative, aimed at growing boating by making it easier for people to buy and use a boat. Read more: