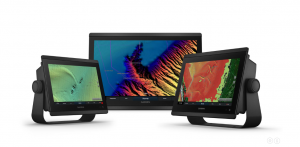 Garmin just made navigation easier along the U.S. coastline and many interior lakes, expanding its coverage and improving the details and shading on its coastal and lake cartography. The new coverage, on Garmin's BlueChart g3 Vision and LakeVü g3 Ultra premium cartography, will be shown at the Fort Lauderdale International Boat Show.
The new high-resolution shading and improved detail showing the ocean floor and lake bottom cover the entire coastline of the continental United States plus 150 inland lakes. New hi-res satellite imagery overlaid on navigation charts provides a more realistic view of your surroundings and helps with situational awareness.
The new coverage provides clarity and detail by blending Garmin and Navionics content together, including built-in Auto Guidance technology that searches relevant charts to suggest your best route.  All this provides a new level of awareness for cruising boat captains, as well as for fishermen and divers.
"By combining Garmin's high-resolution relief shading with the fishing layer contours generated from the Navionics detail in our charts, anglers and divers will see a tremendous improvement both in fresh and salt water, making it easier than ever to find structures, artificial reliefs, underwater shelves and more," said Dan Bartel, Garmin's VP for global consumer sales.
LakeVü Ultra has maps of more than 17,000 lakes throughout the U.S., showing up to one-foot bottom contours. Garmin Elite surveyed more than 150 of them with hi-res satellite imagery, multi-beam sonar views, and side-scan photos to create the new detailed cartography.