Runaway Boat Causes Havoc on Mission Bay
Danyelle Wolf, a three-time USA Boxing National Champion, captured video of the incident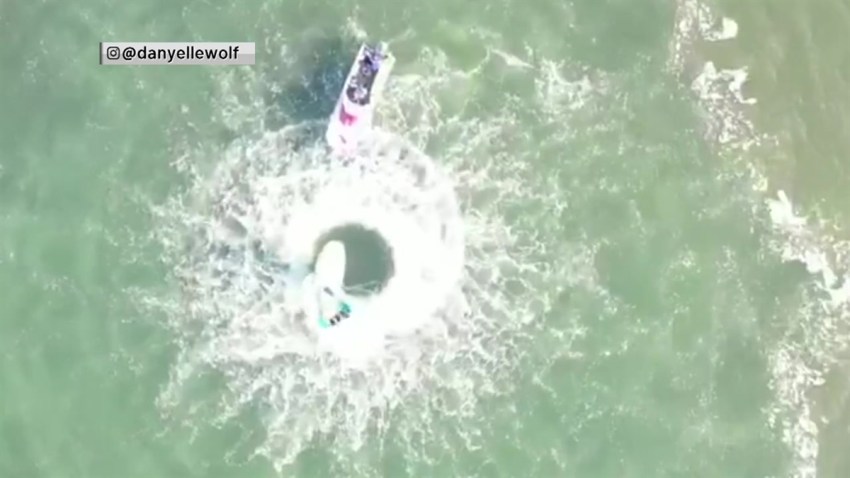 A runaway motorboat caused quite a scene Saturday on Mission Bay.
San Diego lifeguards said the operator lost control of the boat, knocking all of the occupants off and leaving the boat to steer itself.
Video shows it making a wide arc, possibly towing an inflatable, and then crashing into a sailboat. It kept spinning out of control until lifeguards flipped it upside down.
Two people on board the sailboat were thrown into the bay, and one of them suffered a head injury.