In one of the most awe-inspiring events in modern history, a flotilla of 850 "little ships" managed to evacuate the battered remains of the British Army from the shores of Dunkirk, France, over just a few days in 1940 at the start of the Second World War.
The Germans sank about 200 of the ships, but all in all the collection of private yachts, launches and various other vessels managed to rescue 338,228 British, French and allied soldiers from the broad beach at Dunkirk ahead of rapidly advancing German forces.
Now, some of the remaining little ships held a parade up the Thames to celebrate Queen Elizabeth's Platinum Jubilee. Some of the pictures from the Association of Dunkirk Little Ships are below.
In 1940, the situation on the continent was dire, with German attacks pushing the British Expeditionary Force and remnants of the French Army back to the English Channel at Dunkirk in Northern France.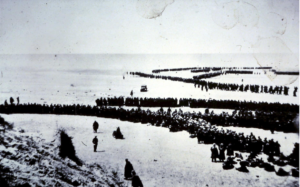 The French army put up roadblocks to delay the German advance, but they had to fall back. Meanwhile, the German Luftwaffe destroyed the docks in Dunkirk, meaning the soldiers had to wade far out to climb on the boats.
Winston Churchill's government created Operation Dynamo and sent out an emergency call for all "shallow draft" craft on the Thames and the coast to gather in Ramsgate before proceeding about 30 nm across the Channel to Dunkirk to rescue the troops. About 850 little ships responded.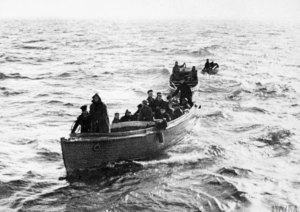 Some of the ships were captained by their owners; others by commercial captains or Royal Navy officers. Many of the little ships acted as ferries, carrying the troops to larger ships offshore, but others carried the men back home to England, preserving the British Army to fight on for the rest of the war.
By the time the evacuation ended on June 3, the Germans were just two miles from the beach. Read more at http://adls.org.uk and see the pictures below: