The Coast Guard just announced that it's buying a new radar system that will improve their search-and-rescue efforts significantly.
The new next-generation weather radar system, the Honeywell IntuVue RDR-7000, uses automated technology; it will be used to upgrade the radar now on Coast Guard Jayhawk and Dolphin helicopters, replacing the current manual systems with fully automated tilt-and-gain controls.
With the current system, a pilot has to manually adjust the controls to direct the radar beam. The new automated system, which captures weather as far as 80 nm away, will be particularly valuable to Coast Guard crews on search-and-rescue missions that often take place during storms or severe weather conditions.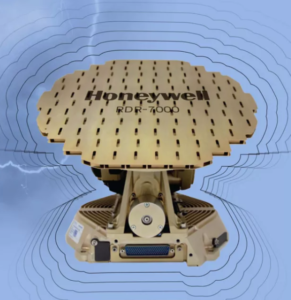 "So as you're flying through the air, you have to tilt the radar so that you can pick up weather at various altitudes," said Adam Gavrich, a senior sales manager at Honeywell. This creates a high workload for the pilots, he said, and "anything that causes the pilots to have to work harder and not focus on their primary flying tasks – that creates specific hazards."
With the new system, the pilot just selects a weather mode and the radar captures all data automatically. All that data is then filtered through a 3D buffer that Gavrich says is "the entire volume of the sky" and then picks out the most important weather to display for the crew.
The new radar can detect hail and lightning five to ten minutes in advance, turbulence out to 60 nm.
The new RDR-7000 system gives pilots timely information that leads to faster and better-informed decisions to help them navigate through potential weather problems or flight safety threats. "It highly reduces the crew's workload and gives them the best weather picture possible at all times," Gavrich said. With the new system, "they don't have to spend time operating the radar," he said.
Honeywell will retrofit the Coast Guard's entire fleet of Jayhawk and Dolphin helicopters with the new system over the next seven years. Read more:  https://www.nationaldefensemagazine.org/articles/2023/4/24/new-radar-to-boost-coast-guard-search-rescue-missions
https://aerospace.honeywell.com/us/en/about-us/blogs/weather-cant-hide-from-the-intuvue-rdr-7000-radar-system